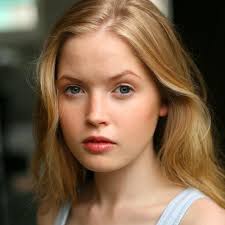 Chloe is a Grey shirt CHERUB agent. She is Grace's best friend and is a good friend to Fu Ning.
People's Republic
Chloe listens to Ryan's story then takes a picture of him with whipped cream down his shorts.
Guardian Angel
Chloe goes to Camden market with Grace, Ning, Ryan, Max and Alfie. Chloe reveals that she saw Alfie showering and he has a penis the size of a Jelly Bean. Chloe acts as a peacemaker trying to calm Grace down. Chloe escapes with Ning, they run into Max and Alfie but decide it's best to split up and avoid the police.
Personality and skill
Chloe acts as a peacemaker in times of distress but does also act silly at times, like when she trapped Ryan and took a picture of his whipped cream soaked shorts.